Large Sun Bowl in Bright Yellow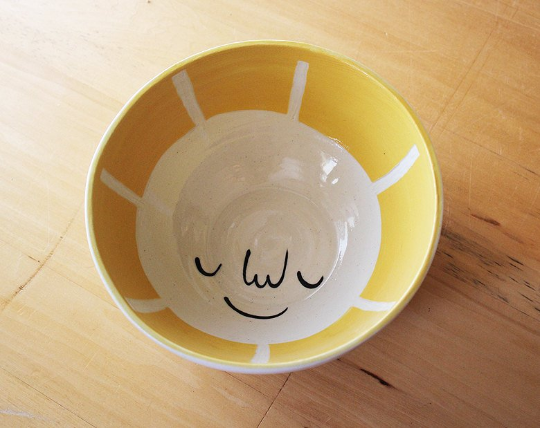 Large Sun Bowl in Bright Yellow
We ship every Friday! To learn more about our delivery options, click here.
What is it?
Combine this bowl with your most delicious soup recipe and you can't get a more cheery dining experience! It also works great as a large cereal bowl. Dishwasher and microwave safe, and non-toxic as always.
Size
This bowl measures about 5" wide and 3.5" high.
Origin
To find out how we make our items, click here.
sold out