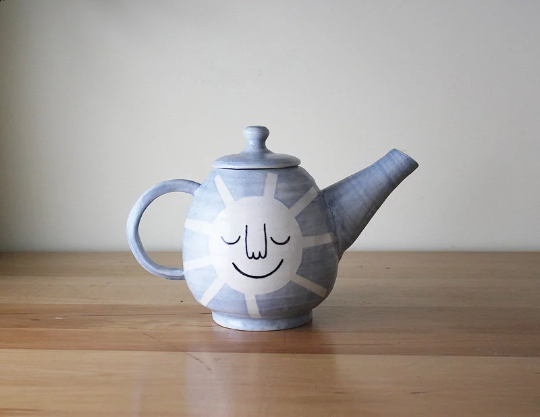 Happy Sun Teapot
We ship every Friday! To learn more about our shipping policy, click here.
What is it?
This piece is bound to create cheer for any tea time! It's a great size for group get-togethers. This teapot holds 8 cups!
Size
Each piece measures approximately 8" tall.
Origin
We make all our products in Toronto, Ontario. To find out how we make our products, click here.
sold out